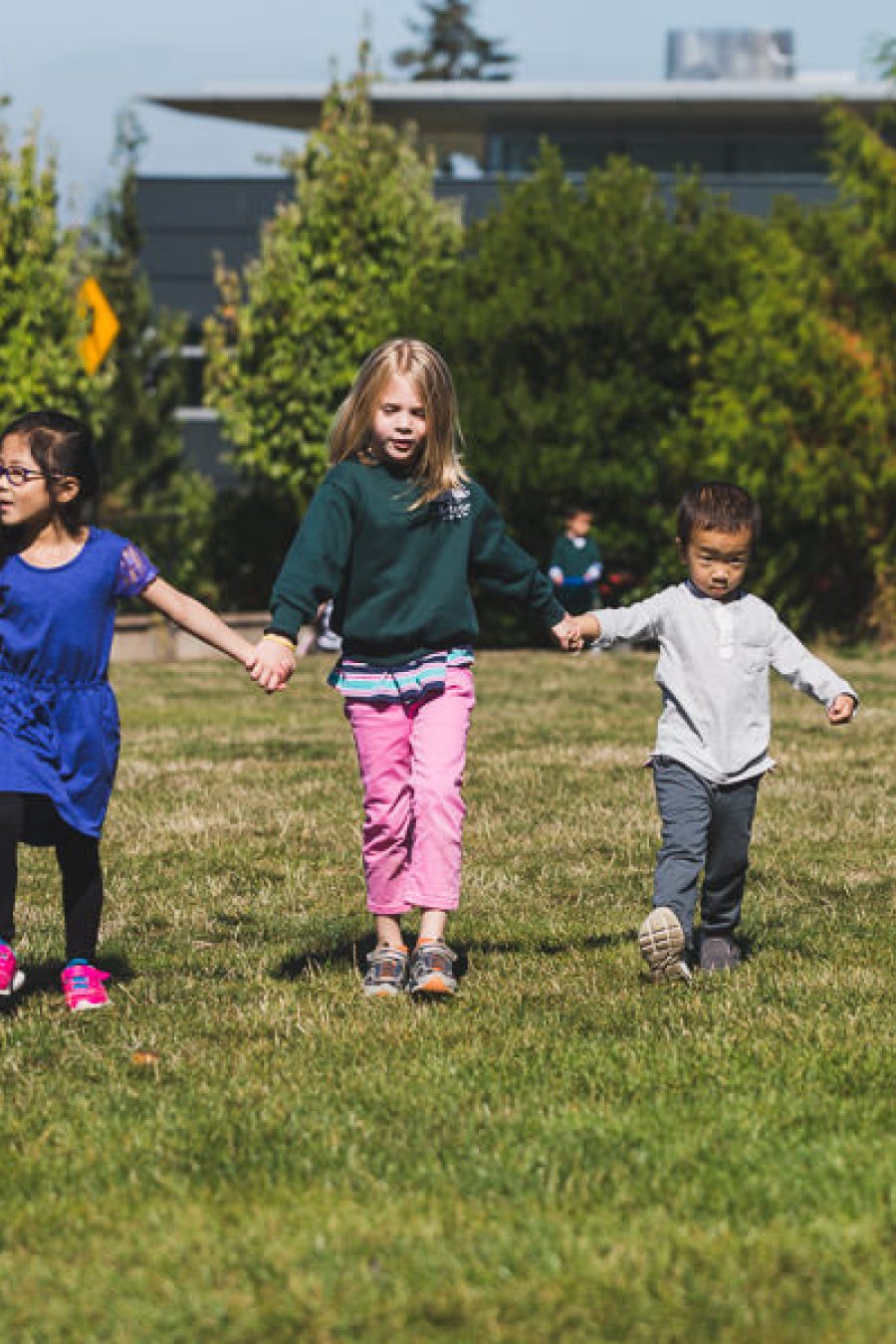 Our campus is located in the heart of Sammamish, WA, with an unparalleled view of the surrounding mountains and natural landscape. The classrooms are housed in three spacious buildings, The Rainer building which has two Primary classrooms as well as the Elementary programs and main office. The Baker building, which host the infants, toddlers and two additional primary classrooms. Lastly the Tree House, our multipurpose and staff lounge area. 
A few years ago a project was initiated to determine what the children wanted in their playground. A survey was conducted by Junior High students.  Our students worked with landscape architect, Dar Webb, to research and prepare plans for their dream outdoor environment. They then applied for and received a grant to create their vision. The children went on to build and enjoy that outdoor learning and playing environment.
There are four raised garden beds that the children maintain. They house flowers, vegetables and fruits depending on the season. 
We have some wonderful school pets including chickens, some fish, a guinea pig and a few teachers bring their dogs on occasion.