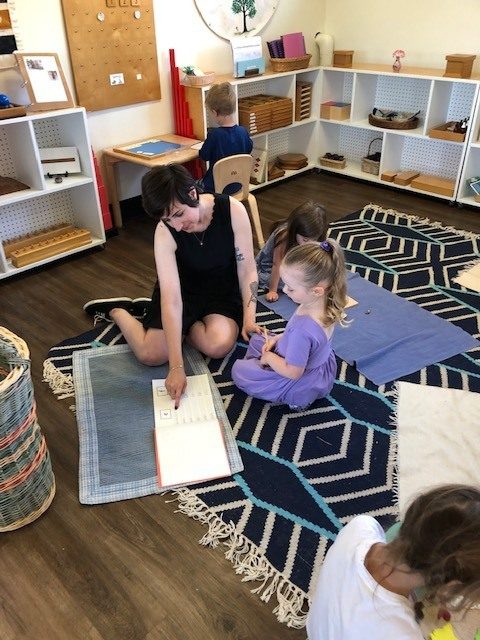 Head of School and Primary Lead 8:00am-4:00pm
My name is Sarah Harper and I'm thrilled to be the head of school as well as the primary lead here at Mt. Si Arbor Montessori School! I was privileged enough to be educated through the Montessori Method from the early age of 6 months all the way through middle school at 13 years old in Phoenix, Arizona where I grew up. My mother was a Montessori educator for 25 years as well and has since become one of my strongest allies throughout my teaching career.
I received my Early Childhood Montessori teaching certificate through the Montessori Training Institute of the Pacific Northwest in Bothell, Washington in 2011 and my BA in Biology and Kinesiology from Arizona State University. I also serve as the vice president for the  board of the Pacific Northwest Montessori Association, I have served on the board since 2013.
I have worked in Montessori schools around the US for nearly 14 years now doing everything from directing an afterschool program to running 4 classrooms and staff and yet each day is an adventure wherein I learn something new. My Montessori journey is truly a testament to the belief that we are creating a life-long love of learning for each child in our community.
My husband and I just celebrated our 12 year wedding anniversary and at home we are pet parents to a chihuahua and a Chihuahua Pug mix. 
Toddler Lead 7:00am-3:00pm
My name is Kristine Zantua and I am excited to be a part of the Mt. Si Arbor team!I have worked with children for over 17 years from fitting their first pair of shoes at Nordstrom to working with toddlers in a traditional school. I have worked in a Montessori environment as a Teacher's Assistant in both a preschool and elementary classrooms.
Eleven years ago my son went to Mountain Valley Montessori now called Mt. Si Arbor Montessori School. The Montessori method has provided my child with the perfect foundation to begin his academic career. The work in the classroom has taught my child life skills and built his curiosity and confidence.  After seeing him succeed and spending some time in the classroom, I believe that each child is unique and I am eager to provide a happy and peaceful environment for children to learn and grow. I am currently taking the Infant Toddler course with the Montessori Education Institute of the Pacific Northwest to learn more about the Montessori philosophy.
I enjoy working with children and it amazes me what children are capable of accomplishing. I have a wonderful husband; I am mother to a teenager and a pack leader to a very energetic poodle mix.  In my spare time, I love to hike, run with my dog, and am a major foodie.  
Primary Assistant 7:00am-10:00am
Hi! I'm Diann O'Neill, the newest member of the Mt. Si Arbor team. Six years ago, I relocated from Corrales, New Mexico to Issaquah, where I have had the great pleasure of being the daily care giver for my two grandsons, who have inexplicably reached the ages of 6 and 9. As they are now in full-time school, I am happy to have time to help develop other little minds. Outside of the school, I have many interests. For years, I have grown orchids and served nationally as an orchid judge. I find great pleasure in learning more about the vast differences in orchids and their varied habitats. 
This background gives me a great base to share my knowledge of horticulture with the children at Mt Si Arbor. While things are a bit soggier here than New Mexico in the winter, spring will be here before you know it, and I look forward to the children and I sharing many new gardening experiences. In addition to my work within the orchid growing community, I have been a life-long artist in various mediums ranging from ceramics, to glass, to textiles, to paints. Currently, I have found great joy in combining my love of orchids and my love of silk painting. This mixture has allowed me to create a line of wearable artwork featuring orchids, including jackets, coats and scarves, which really capture each orchid's uniqueness. 
In the evenings, I enjoy spending time with my grandsons, daughter, and Beebo, my potbellied pig. Beebo is a bundle of snorting joy. He is always ready for a belly scratch and a carrot as a treat. So far, I have had many amazing adventures in the PNW, and I look forward to incorporating my passions in the learning environment offered at Mt. Si Arbor Montessori.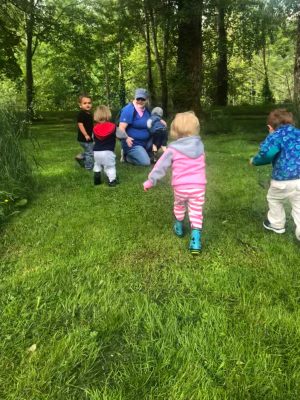 Toddler Assistant 8:00am-12:30pm
My name is Kim Brown and I'm an assistant teacher at Mt. Si Arbor Montessori School. When it was time for me to go back to work as my daughter got older I wanted to do something that was fulfilling and enriching. Getting to work with the toddlers as an assistant teacher has exceeded my expectations and makes every day a joy to see them grow and learn.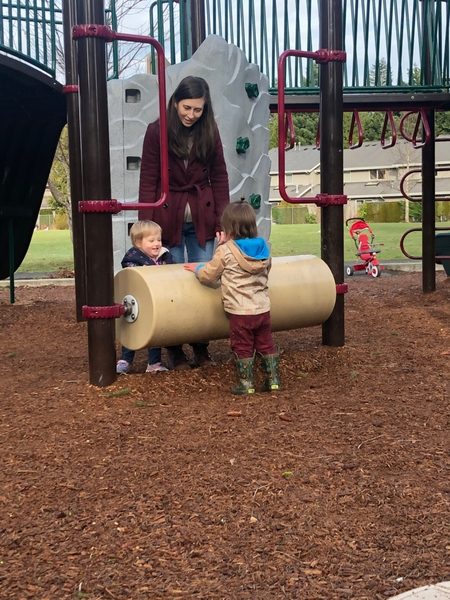 Toddler Assistant 9:00am-5:00pm
My name is Megan Coon and I'm so excited to be an assistant teacher at Mt. Si Arbor Montessori School! I've had quite the hodgepodge of jobs, from working for a screen printing shop, to waitressing, and even managing the parts department for a motorcycle manufacturer, but my favorite would have to be my job as a nanny, where I got to watch two little babies grow into two smart kids over the course of five years.
  That's why I'm so happy to be working as an assistant teacher for all these amazing kids! I feel so grateful to be a part of their learning journey and can't wait to come to work each day to see what little nuggets of wisdom they'll teach me!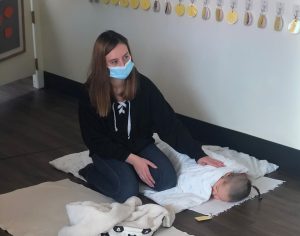 Primary Assistant 10:00am-5:30pm
Hi my name is Jennelle stevens and I am an assistant teacher in the Big Si classroom at  Mt. Si Arbor Montessori. I moved to snoqualmie about two years ago, and found this amazing job about a year ago. I knew I l would love working with kids from spending time with my niece and nephew. I was pleasantly surprised to have found something I am so passionate about. The kids make me smile and laugh and they make every day so special for me. I live with my boyfriend and our spunky dog named tux. For fun I love sports activities like snow skiing or wakeboarding but I also enjoy being rapped up around the fire and playing card games or having family movie nights.