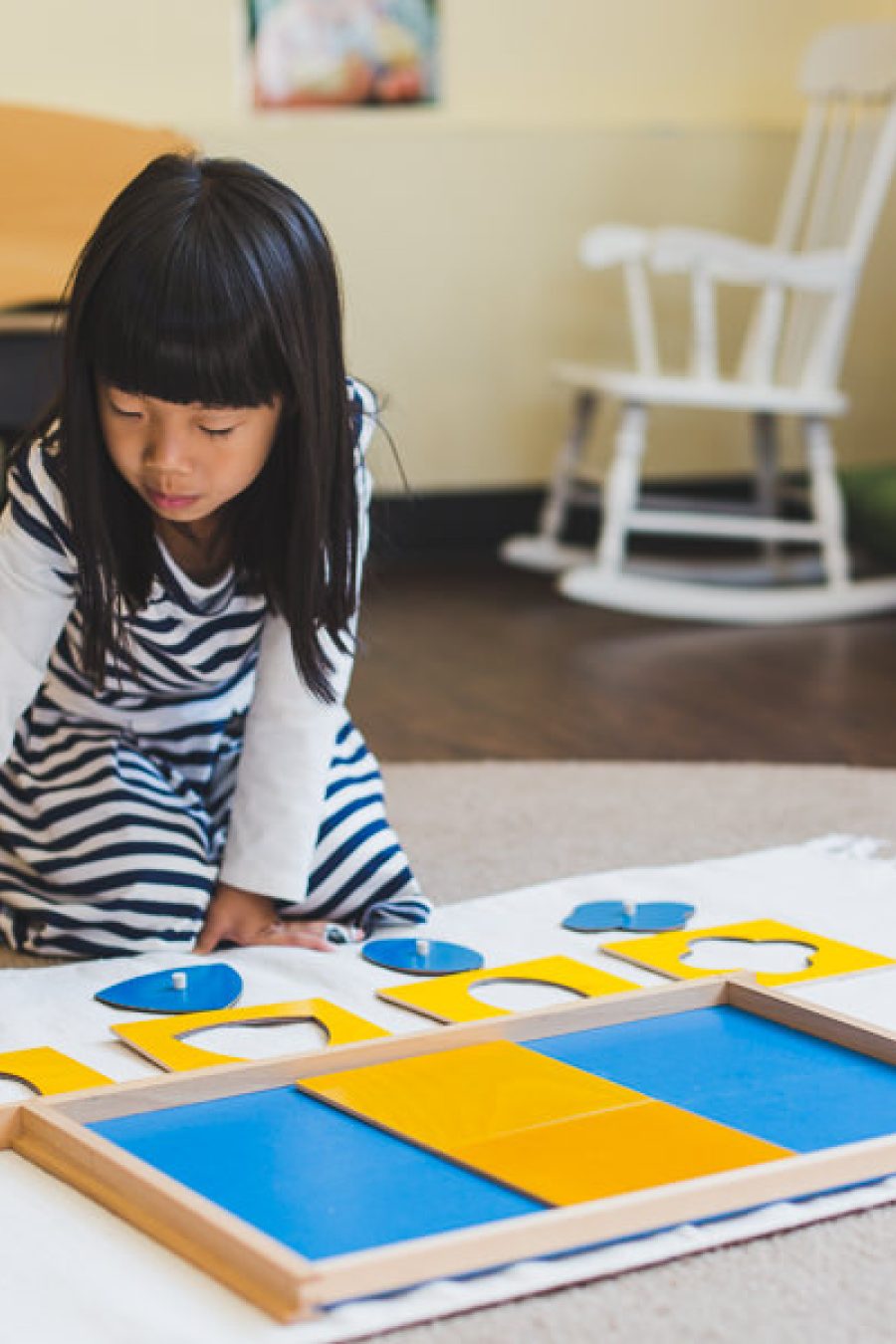 The years three to six are widely acknowledged as perhaps the most critical years in a child's life, when they literally "absorb" the world. In the Arbor primary classroom, children experience a nurturing, child-centered environment. Young learners explore a robust, interesting curriculum that includes practical life skills, mathematics, reading and language, geography, science and cultural studies. Children learn complex concepts at their own pace by manipulating materials that illustrate these lessons. Montessori-certified teachers lead children to activity choices that are an appropriate level of challenge to ensure success and continue the child's natural love of the learning process. Children develop good work habits, concentration, organization, coordination and independence. They respect themselves and others, and begin their journey to make a positive difference in the world.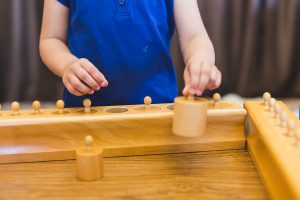 Curriculum
Practical Life Curriculum

The practical life curriculum and activities are designed to foster a sense of order, independence, concentration, coordination, self care, and self-esteem. Through work with the practical life materials, your child will develop a work cycle that will be necessary for the later, longer activities in the classroom. Maximum Primary class size is 23-25 children with three teachers attached to each classroom community.
Sensorial Curriculum
The sensorial curriculum and activities, designed to isolate and categorize qualities of the environment perceived through the senses, focus on the development of sensory perception. Aristotle said, "There is nothing in the intellect that was not first in the senses." The senses firmly connect us to our environment, therefore Maria Montessori felt that the Primary age child could master any concept that the hand could hold. Many materials in the sensorial curriculum are indirect preparations for later lessons. For example, the pink tower is a study in volume and balance that is also an introduction to base ten math. There are ten cubes, the smallest is one cubic centimeter and the largest is ten cubic centimeters. As your child explores with these beautiful cubes, he or she will learn about volume, balance, and counting, all through sensory exploration.
Language Curriculum
The language curriculum encompasses the whole classroom. While all areas of study are integrated, at Arbor Montessori School, the classrooms are language-rich environments. The specialized activities in the language curriculum assist in vocabulary development, phonetic progression into reading, and development of writing skills and composition.
Math Curriculum
The math curriculum begins with activities to teach sequence, recognition, and quantity of the numbers 1 through 10 and progresses through the four math operations. The children explore mathematical relationships, such as the squaring and cubing of numbers and fractions, by manipulating concrete materials that are designed to isolate a concept and prepare the mind for abstract mathematical reasoning.
Cultural Curriculum
The cultural curriculum and activities include art, science, and geography and are integrated into the Primary child's day. Through exploring history and the natural world, the children begin to develop an understanding and appreciation of the physical, political, and cultural nature of the Earth and its diverse populations.
Foreign Language Curriculum
Foreign language study is carefully crafted in Montessori schools. A second language is an important part of curriculum, as knowledge of a second language will enrich students' development and contributions to the world at large. At Arbor Montessori School, we offer Spanish as our foreign language.
Music Curriculum
At Arbor, the primary children explore the Orff methodology of learning music.  Our Primary Teachers, well versed in music development use large and small xylophones with removable keys, drums, recorders and tambourines to engage the children in this magical exploration of sounds. Research has shown if you teach young children through an ensemble they have a high desire to learn it.  The Orff program offer this technique.